Sundowner Concert Series # 1: Hindustani Vocal Recital - Sundowner Concert Series #1: Hindustani Vocal Recital
National Centre for Biological Sciences
Sundowner Concerts
Monthly concerts in the NCBS ELC amphitheatre. Free and open!
Organized by the students of NCBS, in collaboration with the Academic Office
Sundowner Concert Series #1: Hindustani Vocal Recital
Priya Purushothaman
Accompanied by Yogeesh Bhat (tabla) and Vyasmurti Katti (harmonium)
Friday, Mar 24 2023. 6:00 PM
Amphitheatre, ELC, NCBS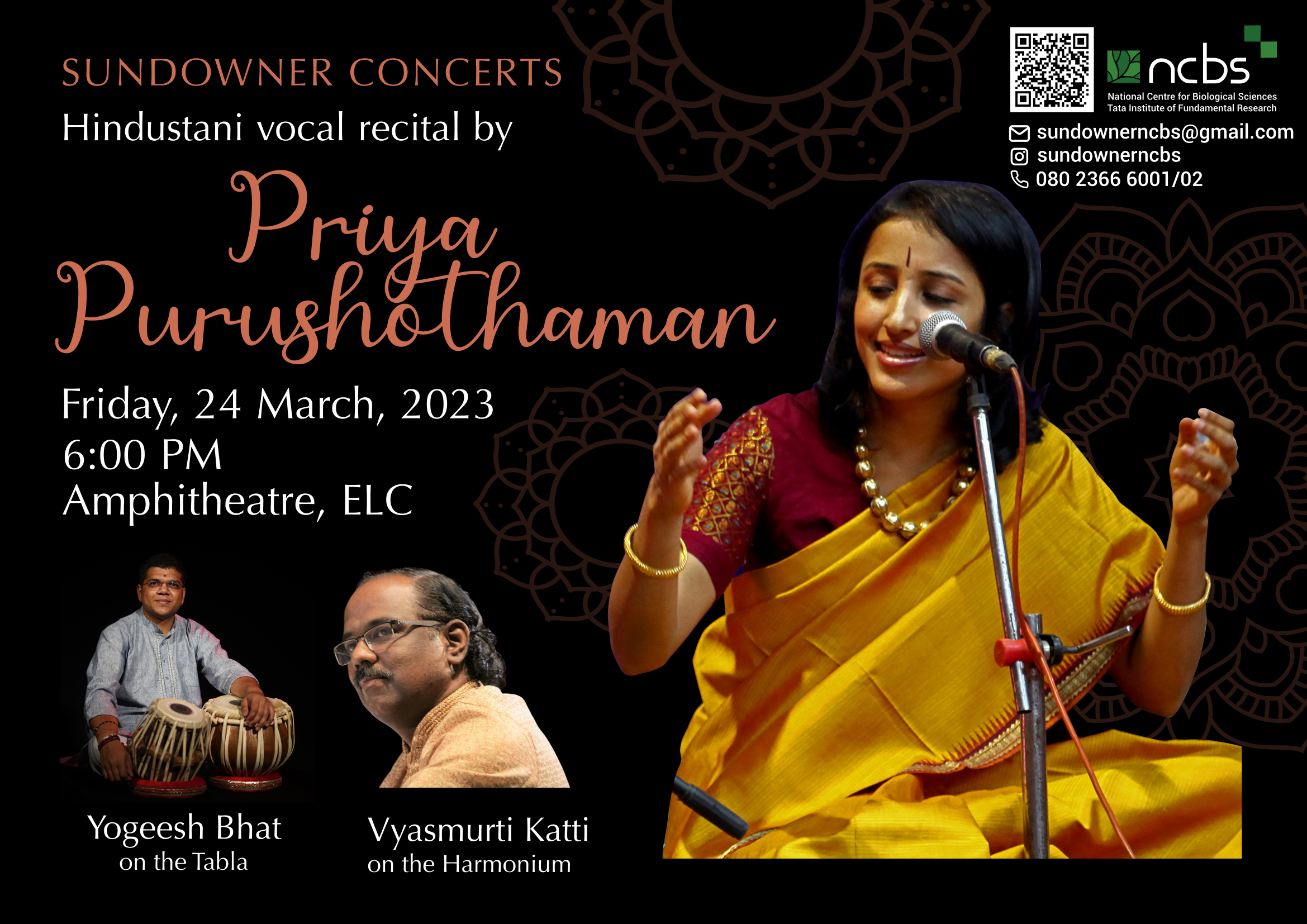 Bio:
Priya Purushothaman is a Hindustani classical vocalist specializing in the style of the Agra gharana. She is a disciple of Vidushi Aditi Kaikini Upadhya and Pandit Sudhindra Bhaumik. She has also had the opportunity to study under the late stalwart Pandit Dinkar Kaikini. Along with Hindustani music, she is also trained in Carnatic vocal music and Western classical violin. Priya has performed extensively in India, United States, and Europe. She has created an original educational podcast for children called "Music & Masti". She has also published a book on the musical philosophy of her Guru - "Living Music: Conversations with Pandit Dinkar Kaikani".