INDIAN BOTANICAL MEDICAL KNOWLEDGE IN PRECOLONIAL PERIOD

Exhibit in 2008 at the NCBS/TIFR, 2008
"Such Treasure and Rich Merchandize: Indian Botanical knowledge in 16th and 17th Century European Books."

One project under the Science and Society initiative focuses on the interaction of Indian traditional knowledge in the botanical medical sciences with European science and medicine in the pre modern era (16-17th centuries).

From time immemorial India was the source of plant medicines and Indian medical knowledge of was of interest to European and Asian cultures. Archeological data suggests that medicines and spices from India were part of early commerce. Greek author Theophrastus (371 – 287 BC) reported on cotton, banyan tree, pepper, and cinnamon brought back from India by Alexander's followers. Works by Roman writer and naturalist Pliny the Elder and later, Materia Medica of Diascorides (circa 40—90 AD), an early texts of European pharmacology, listed many Indian medicines that remained staples of European therapeutic regimen for centuries.
| | |
| --- | --- |
| | |


While these works from antiquity are of historical interest, a more recent body of work compiled in the 16th and 17th centuries provides valuable insights into the importance of Indian knowledge on the development of botany and medicine during the pre modern era. After Vasco da Gama arrived in Calicut in 1498, large numbers of European traders settled in India. For the new arrivals the highly developed Indian medical practices related to tropical diseases were essential tools of existence. In the 16th and 17th centuries, individuals with government mandates or with scholarly/commercial interests collected and codified Indian botanical medical knowledge into several books for use in India and European colonies elsewhere. In scholarly and academic circles these books stimulated great deal of interest in tropical medicine and botany.

Preliminary work on the history of Indian botanical medical knowledge from the pre-colonial period led to the exhibit in 2008 at the NCBS/TIFR, "Such Treasure and Rich Merchandize: Indian Botanical knowledge in 16th and 17th Century European Books." The exhibition stimulated scholarly and popular interest and was acquired by the Dept. of Forests and Environment, Govt. of India. It is on view as a permanent exhibit at the Natural History Museum in Mysore. The catalog of the exhibition is available from the NCBS library. (www.ncbs.res.in).
Previous 1/7 Next EXHIBIT AT THE NCBS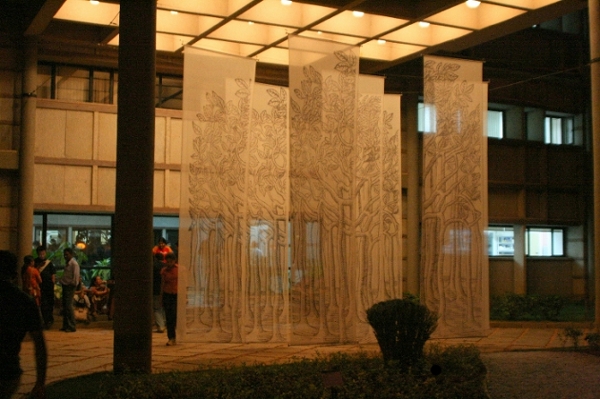 EXHIBIT AT THE NCBS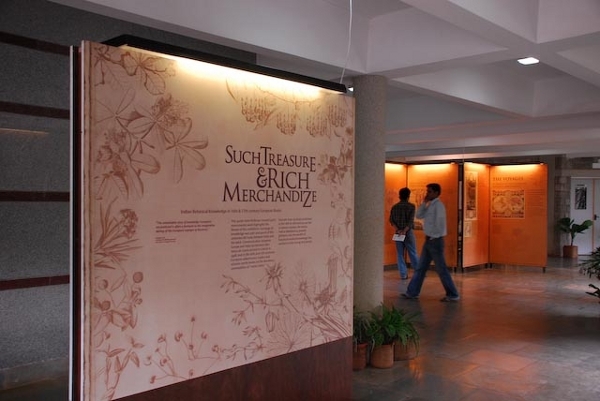 EXHIBIT AT THE NCBS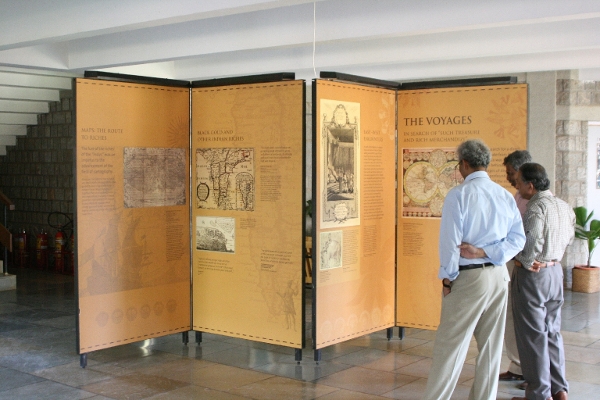 EXHIBIT AT THE NCBS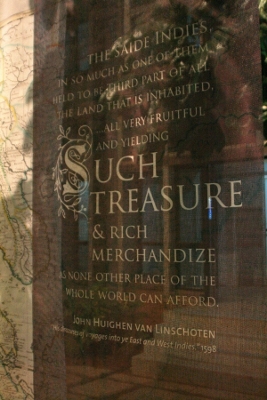 EXHIBIT AT THE NCBS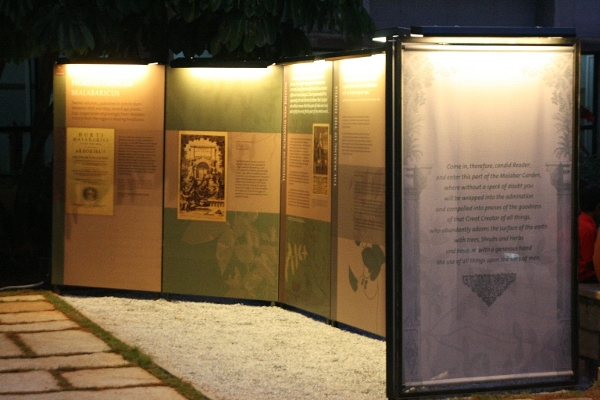 EXHIBIT AT THE NCBS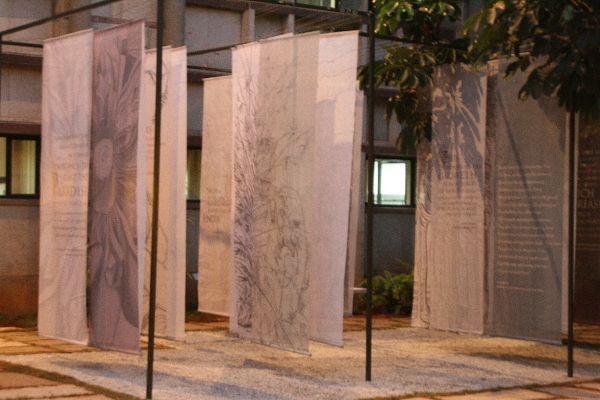 EXHIBIT AT THE NCBS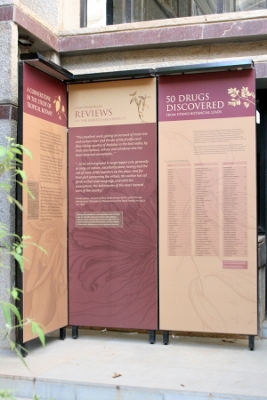 THREE REVIEWS OF THE EXHIBIT
---
PAGE FROM HISTORY Van Rheed genuinely respected Malabaris, their knowledge and culture
Eight years ago, Kerala-born Annamma Spudich left research and decided to direct her intellectual energies to another interest: the history of Indian scientific traditions in natural sciences. She gave up a lucrative career as a cell biologist at Stanford University, where she had carried on research for twenty-five years. Read More..
---
Botanicals from India were an important part of European life in the 16th and 17th centuries, writes
B. N. Goswamy
Botany, at least scientific botanical knowledge, is something that I know remarkably little of, but I have always been drawn to what are often loosely called 'herbals' in the field of art history: illustrations of plants, especially flower-bearing ones, seen from close and rendered with exactitude. Read More..
---
In these rich tales of medicines and spices, you almost smell the pre-colonial era, says Subhra Priyadarshini.
Annamma Spudich was happy writing grants as an experimental biologist at Stanford University till she had this unexpected brush with history. A sepia-tinted book 'The Greate Herball' written by John Gerard in 1597, which she picked up from the shelves of a library, got her interested in the whys and hows of Indian botanical history. And eventually impacted the very course of her scientific pursuits. Read More..
---
HORTUS GARDEN
Along with the exhibition a herbal garden incorporating 50 medicinal plants described in the Hortus Malabaricus was set up at the NCBS. Plants are identified by scientific names, names in the Hortus Malabaricus as well as vernacular names in Kannada. The garden was designed by Okilos, Bangalore with input from Sri Ganesh Babu, horticulturist at the FRLHT, Bangalore, and with help from the architectural and grounds departments at the NCBS. The garden is a favorite gathering place for post seminar teas and as a space for quietude by members of the NCBS