Capacity building for stem cell research in India under the aegis of Department of Biotechnology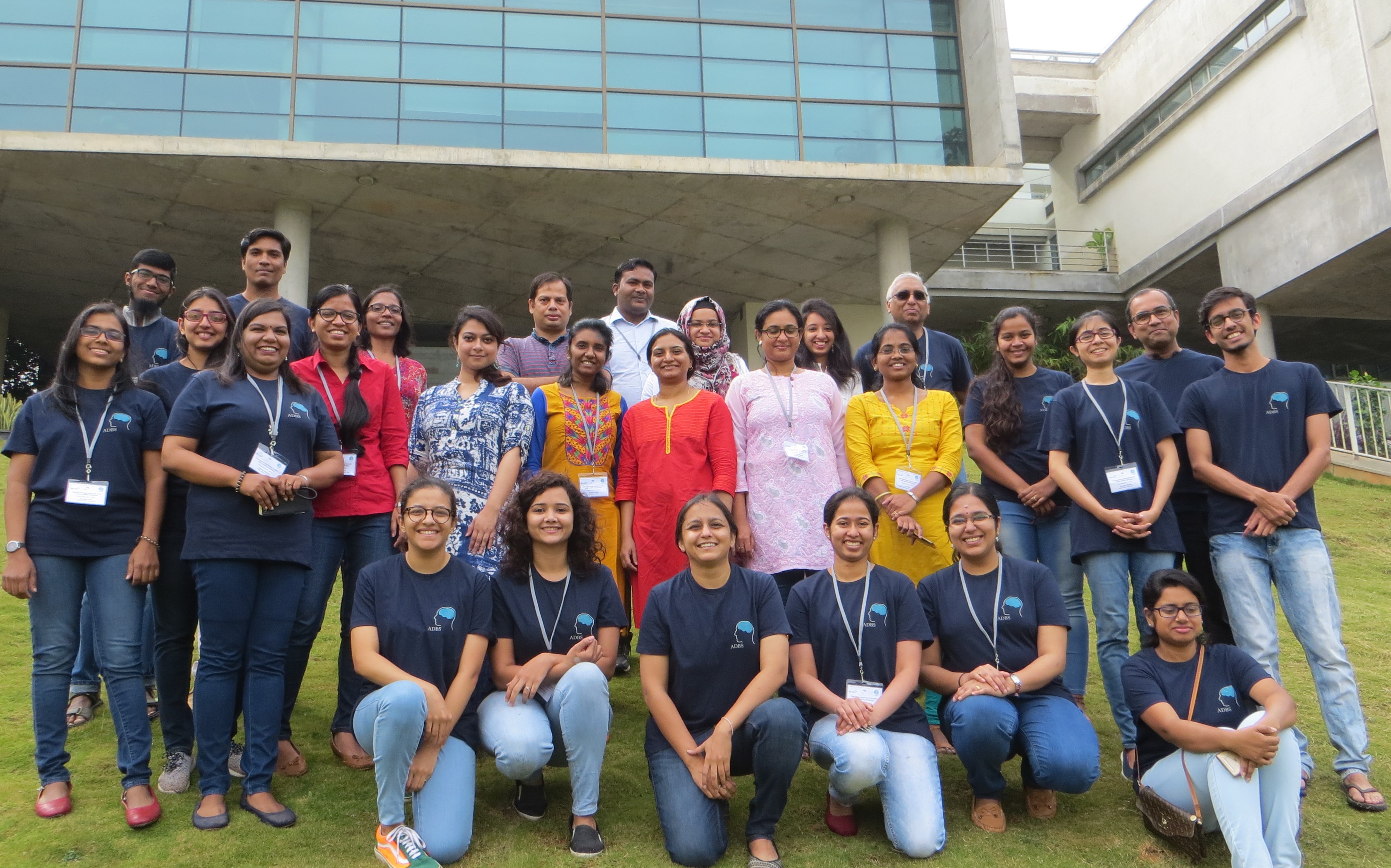 The Department of Biotechnology, Government of India and Prathiksha Trust, a charitable trust setup by Mr. Kris Gopalakrishnan, co-founder of Infosys with his family supported "Accelerating the application of stem cell technology in human diseases" (ASHD) program is a multi-institutional initiative with focussed objective of developing infrastructure and expertise for India to be a competitive force in the field of regenerative medicine.
This program has two broad research components dealing with human diseases of national importance, namely "Accelerator program for discovery in brain disorders using stem cells (ADBS)" and "Novel approaches to haematological disorders (NAHD)". ADBS program is a joint research venture between National Centre for Biological Sciences (NCBS), Institute for Stem Cell and Regenerative Medicine (inStem) and National Institute for Mental Health and Neurosciences (NIMHANS) which involves the use of stem cells to study the basis of mental illness while the Centre for Stem Cell Research (CSCR), a unit of inStem, at Christian Medical College (CMC), Vellore partners with inStem, Bangalore to develop gene therapy for hereditary blood disorders like haemophilia, thalassemia and sickle cell anemia. Centre for iPS Cell Research and Application (CiRA) in Kyoto University, Japan founded by the Nobel laureate, Prof. Shinya Yamanaka, the leading centre in the world for iPSC technology collaborates with the ASHD program to contribute to the dissemination of iPS technology in India.
Since its inception in 2016, the ADBS program has established and facilitated several capacity-development activities. One of the important initiatives is establishing a well curated national bio repository of human induced pluripotent stem cells (HiPSCs) from a large cohort of dense families covering five major types of mental illness (Addiction, Dementia, OCD, Bipolar and Schizophrenia) and control lines as a resource in India. The bio repository also includes complete phenotype and genotype information of these lines. For research in mental illness using stem cells, lines are available for distribution from the ADBS Bio repository. Requests for ADBS bio repository resources are routed through a web-portal (https://www.ncbs.res.in/adbs/bio-repository).
Another key objective of the ADBS program is to build human resource capacity for the application of modern stem cell technology in the study of human disease. To this end the program has undertaken a series of initiatives to build human resource capacity in India for stem cell research. The first ADBS Human iPSC Workshop 2017 on "Reprogramming Human Somatic Cells to HiPSCs" was held in November 6th -11th, 2017 at inStem, Bangalore. Researchers from ten Indian institutes/companies and one participant from an Institute in Nepal were selected for hands-on training at the workshop. The workshop included lectures by leading experts in the field from The New York Stem Cell Foundation-USA, Broad Stem Cell Institute at the University of California at Los Angeles-USA and inStem Bangalore. Practical sessions on cell culture techniques involved in generation, characterization, propagation and differentiation of HiPSCs derived from LCLs were held for the participants. A detailed booklet on protocols starting from isolation of blood cells to derivation of neurons via HiPSCs was also provided to the participants. The workshop also provided an opportunity for the Team ADBS (manpower being trained under this program) to share their knowledge, train and empower young researchers.
CiRA, the international partner of ASHD program, every year invites Indian researchers for a special training program in human stem cell technology as a part of the Indo-Japan collaboration venture to enhance capacity for stem cell research in India. The special training includes hands-on training in generation and maintenance of human induced pluripotent stem cells combined with lecture sessions, protocol sharing and close interactions with researchers and scientists of CiRA. In the last two years, thirteen Indian researchers of different designations from various Indian institutes were trained under this collaborative program at CiRA, Japan. Participants have shared that the training has provided them an outlook on the possibilities possible for expansion of this advanced technology in India and perspectives of using iPSCs in their research.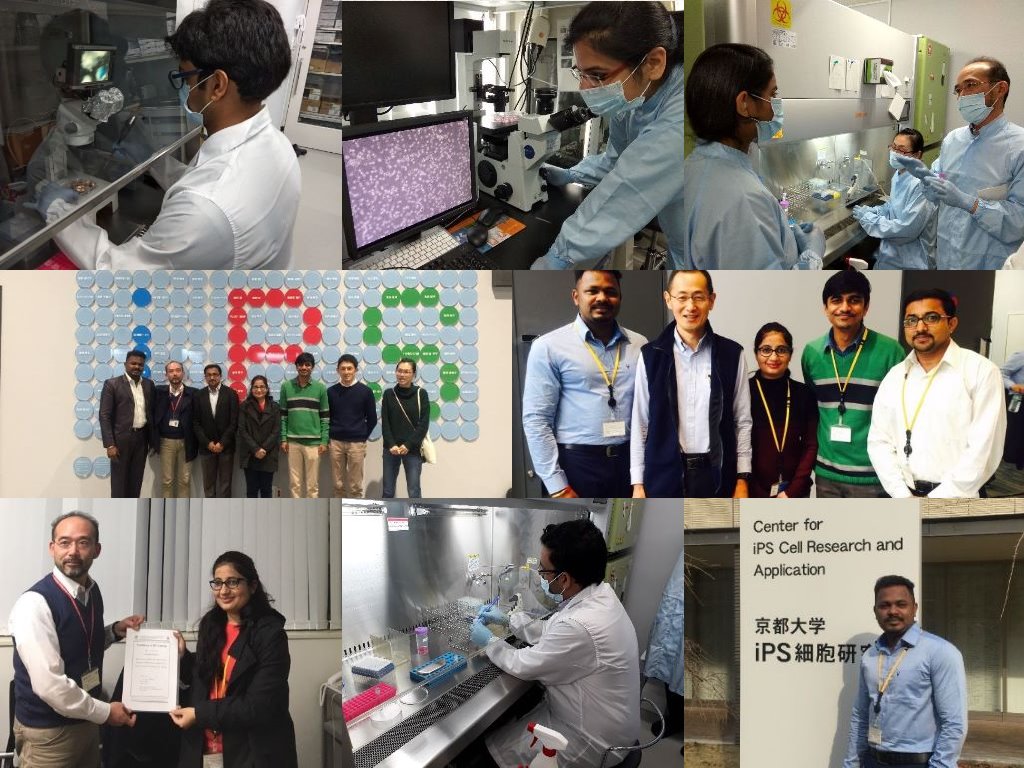 Training courses like these are platforms to gain insight to the field of stem cell biology and its potential applications from scientists who are dedicatedly working this area. Apart from getting a hands-on training in stem cell culturing, interactive sessions about each aspect of the culturing techniques, from the history to new application oriented works to troubleshooting tips of culturing was conceived as valuable by the participants. The training has stimulated their interest and improved their understanding in stem cell technology. These capacity development programs contributes to bridge the gap between the current skilled manpower and requisite trained researchers for the progress of stem cell research in India.
More about ADBS program: (https://www.ncbs.res.in/adbs/)