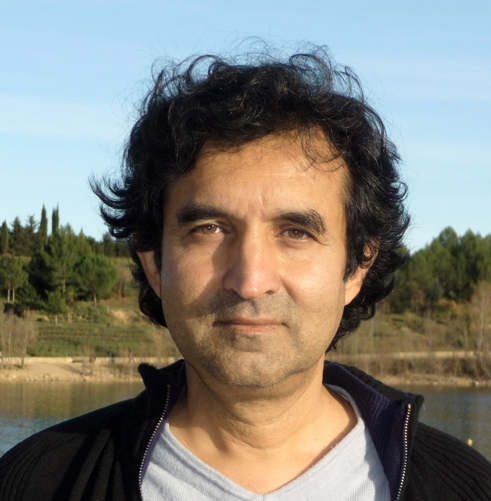 Indudharan Menon
After obtaining a Masters in Philosophy from St.Stephen's College, Delhi University, Indudharan Menon has studied and researched Indian sciences with traditional scholars and practitioners in various parts of India and Nepal for the past 40 years. In 1976 he began studying Ayurveda, Tantra and other traditional sciences with Vaidyan Narayanan Nambi of Oravil. In 1976, he also started studying with T.V.Shulapani Variar, the last great master of the Nila tradition of Jyotisham (astrology and astronomy). He began a detailed studied of Ashtangahrdayam under the guidance of the well-known physician and scholar Ashtavaidyan Vaidyamadham Cheriya Narayanan Namboodiri. He studied with these three masters for more than two decades. He studied the Darshanas, Hatha Yoga and Charaka Samhita for a number of years with the legendary polymath Poomulli Neelakandan Namboodiri. He has also studied and practised with different kinds of traditional and folk healers and shamans in Kerala, Varanasi, Bengal and Nepal.
He has extensively researched Indian manuscripts in private and public collections and analysed Indic manuscripts for the Encyclopedia of Indian Philosophies project. He has initiated ethnobotanical research projects involving Vaidyas and European ethnobotanists. Author of a seminal work on Buddhist Tantra and Yoga and an elected member of the Asiatic Society of Calcutta, he delivered the 3rd N.C.Lahiri Memorial lecture on Indian astronomy and sciences. He has learnt to play the Sarangi with Pandit Bimalendu Mukherjee, Pandit Inderlal Dhandra and Ustad Sabri Khan.
He is a visiting scholar at NCBS doing research on Indian medical traditions for its Science and Society program. He has been looking at the origins of the practices, the methodology and the theories of traditional medicine from the point of view of the history of ideas. One of the objectives of his study is to understand the socio-historical contexts, belief systems, philosophical assumptions and worldviews that have contributed to the emergence of Ayurveda as a formal medical system. He has been studying and conducting fieldwork on the Ashtavaidyan physicians and folk healers of Kerala. He has been exploring ways by which modern Ayurvedic practitioners and modern methods of research could incorporate parameters and protocols that traditional healers consider essential when they diagnose, manufacture and administer medicines.